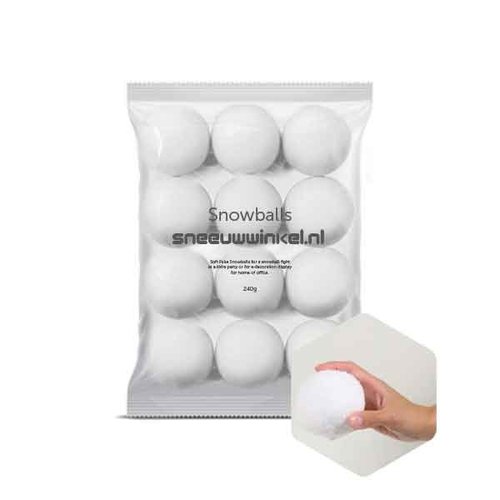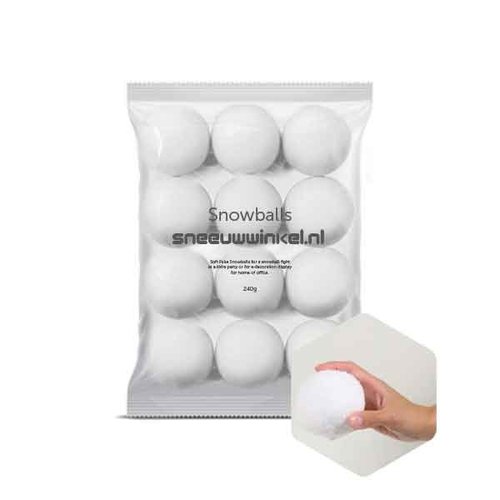 Soft snowballs for a snowball fight or for decoration
- Soft & great fun for snowball fights
- Light, durable and safe to throw
- Approx. 8cm diameter
Read more
Snow Balls - soft
Soft snowballs for a snowball fight or for decoration
- Soft & great fun for snowball fights
- Light, durable and safe to throw
- Approx. 8cm diameter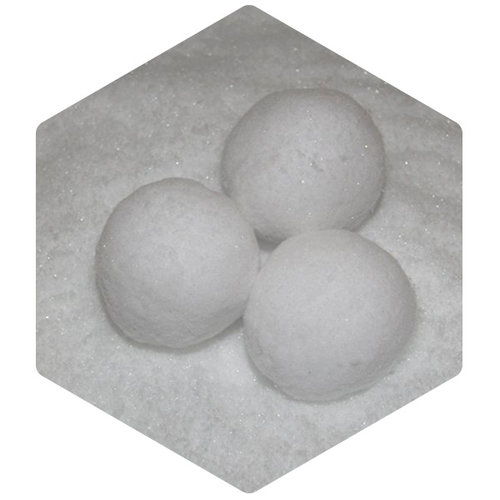 Snowballs
Have you always wanted to have a snowball fight while it's not snowing? In our range you will find these perfectly round snowballs with which you can have your own snowball fight in no time. With these soft snowballs you don't have to worry about throwing out the windows at your neighbors because they are made of a super soft fabric! Can't wait for the real snow to fall from the sky? Order the snowballs now via our webshop!
Buy snowballs for a beautiful winter decoration?
Do you want to buy snowballs? You can do more than just a snowball fight, you can also use the snowballs as decoration! For example, put them under the Christmas tree on the snow blanket and this gives a super cozy result. You can reuse these fake snowballs and they will always remain nice and soft! In short, you have come to the right place for ordering these beautiful snowballs!
Snowballs for a snowball fight
Are you looking for fake snowballs for a children's party? We have them in stock in different quantities. A complete box contains 20 snowballs. But we also sell them per 10 pieces. How much of this you need depends of course on how many people you are at your party. But the more snowballs, the greater the spectacle! We also have these snowballs in a complete snowball fight box. This includes playing snow for an even more fun effect!
Order your snowballs now!
You can now decide for yourself when you can organize your snowball fight! In the summer on the beach or during your birthday party, everything is possible! So you never have to wait for the real snow to fall from the sky. Also view our other boxes such as the children's party snow box with this you can dress the birthday table beautifully in winter! Do you have a question or comment? Or do you have a specific question about this product? We are ready to help you, send an email to [email protected] or call 035-2071370 and we will contact you.