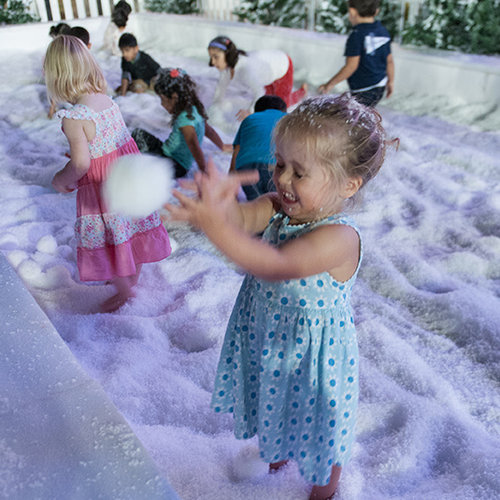 Artificial Snow
Do you want to buy fake snow? In our webshop you will find different types of snow decoration with which you can transform any location into a fairytale winter landscape. Whether you use the snow decoration to decorate your Christmas tree or scatter it over other objects or surfaces: the artificial snow does its job! In our range you will find fake snow of the highest quality, which is a realistic reproduction of the real substance. The only difference between natural and artificial snow: the temperature! Do you want to buy fake snow? You will find everything you are looking for at Snow Shop.
Buy fake snow to create a winter environment?
In our webshop you will find various types of fake snow with which you can create a cozy, winter atmosphere, indoors and outdoors, even when it is not snowing and freezing. With our artificial snow you can quickly and easily decorate any surface, regardless of size. For example, sprinkle artificial snowflakes over your Christmas tree, in your garden or on your small wooden nativity scene with the snow spray and admire the white shimmer.
Discover our extensive range of artificial snow
Do you want to buy fake snow? You can find our artificial snow in different shapes. Small, large, soft or coarse snowflakes: you determine the structure and size of your soft snow crystals. Whether you are looking for magical glitter snow, soft powder snow or coarse crystals: with us you will find a wide range of snow decorations. You can even make your own snow if you wish. Discover the do-it-yourself packages or buy ready-made artificial snow! You will also find snowballs in our range. These serve as decoration, but can also be used in a snowball fight.
Buy your favorite snow decoration!
As you can see, whatever kind of snow you are looking for, you will find the perfect bag of artificial snow with us. Sprinkle on it and bring winter atmospheres into your decor. Do you want to buy fake snow, so that you can create the ultimate winter atmosphere at a location of your choice? View the collection and shop the most beautiful snow decoration right away. Also discover our other snow products, such as our Christmas tree snow, snow blankets and snow sprays. Do you have a question or comment? Send an email to [email protected] or call 035-2071370. Then we will contact you!